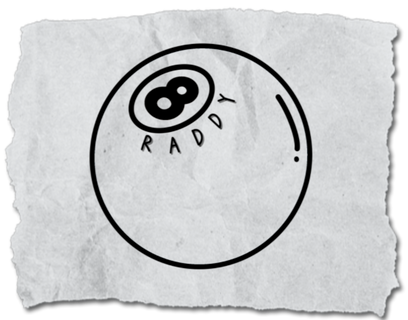 below are clickable links to all the supplies i use !
most of my supplies are from amazon.
other stores will be mentioned
some links are affiliate (i get a small commission at no extra cost to you)
all amazon links are affiliate links #ad
some links may be outdated over time
use code "8RADDY10OFF" on meowcafeshop for 10% off!
⭒⁺‧͙ binder supplies ‧͙⁺⭒
supplies i use for my photocard collectiondragon shield sleeves
ultra pro card sleeves (clear)
ultra pro card sleeves (white)
mayday card size sleeves
popcorn sleeves (all sizes)
holo sleeves (amazon)
holo heart sleeves (amazon)
holo star sleeves (AE)
holo sleeves (mandudeco)
holo star sleeves (mandudeco)
holo heart sleeves (mandudeco)
blank cards
color sticky notes
pantone sticky notes (YS)
transparent sticky notes
1 pocket pages
2 pocket pages
3 pocket pages (postcards)
3 pocket pages (horizontal)
4 pocket pages
6 pocket pages
8 pocket pages
9 pocket pages (ultra pro)
9 pocket pages (guardhouse shield)
9 pocket pages (herkka)
1 inch binder
2,3,4 inch binder
white binder dividers
"on the way/missing pc" binder fillers:
↳ designed myself & printed on gotprint
binder filler images
nct mark binder dividers: smtownandstore⭒⁺‧͙ 5 pocket page binder ‧͙⁺⭒
my le sserafim ot5 binderbig binder is from meowcafeshop
binder
10 pocket pages
(use code 8RADDY10OFF for 10% off!)thin binder is from muji
binder (dark grey)
binder (brown)
10 pocket pages⭒⁺‧͙ a5 binder supplies ‧͙⁺⭒
supplies i use for my a5 bindershardcover binder (all colors)
hardcover binder (more colors)
green sanrio binder
blue glitter binder (YS)
composition book binder
pokemon binder
brown binder
clear acrylic binder (AE)
wider binder (AE)
a5 wide binder (meowcafe)
backboards (AE)
a5 wide backboards (meowcafe)
1, 2, 4 pocket pages: search "amifa" on mercari japan
OR mochithings
a5 wide pocket pages (meowcafe)
card holder sticker (horizontal)
card holder sticker (vertical)
deco stickers: oorichingoo & yesstyle⭒⁺‧͙ collectbooks ‧͙⁺⭒
supplies i use for my collectbooks
most collectbooks are from ktown4u and daiso korea
brown bear collectbook
black happiness collectbook
composition collectbook (AE)
mayday card size sleeves⭒⁺‧͙ trade/sale supplies ‧͙⁺⭒
supplies i use to pack photocard trades/salespenny/soft card sleeves
small card sleeves (for x2 sleeving)
resealable card sleeves
toploaders (25 pack)
toploaders (100 pack)
shipping shields
thank you cards (brown)
thank you cards (white)
washi tape
i also get washi tape from daiso!
washi tape dispenser
packing tape dispenser
"do not bend" stamp
custom business cards/freebies from moo
sticky pull tabs
clear label stickers
thermal printer (for labels)
address labels for printer⭒⁺‧͙ video supplies ‧͙⁺⭒
random things featured/used in videosphotocard sorting tray
photocard organizer box
acrylic photocard box
mini card dividers
cloud box cutter
sticker tweezers
sticker binder (YS)
large white album shelf
small white album shelf
skinny white album shelf
shelf extenders
plush hammock
desk shelf⭒⁺‧͙ video equipment ‧͙⁺⭒
equipment i use to film my videostripod
lighting: my room lamps lol
editing software: lumafusion on ipad
thumbnail: phonto & procreate on ipad
camera: iphone 12 pro max